Monthly Meetings
Our next monthly meeting is Tuesday, July 28th at 7 PM via Zoom.  
We feel it is wise for all concerned to follow existing protocol and recommendations concerning the coronavirus and group meetings. Its best for all of us that we do this as it is better to err on the side of caution.
As time goes on, we will keep you posted concerning club related things. Feel free to email Secretary Keith Martin at  mountainbeardemsecretary@gmail.com with any questions or concerns.
Regular monthly meetings are usually held on the fourth Tuesday of every month at 6:30 PM in the community meeting room of Alpine Escrow, Blue Jay Mall, 27236 State Hwy 189, Blue Jay, California. Topics and speaker suggestions are always welcome – contact Club President Michelle ("Mickey") Laws at 760 567-6159.
There are no meetings in November and December.
Remaining 2020 Election Calendar
Week of Aug. 17: Democratic National Convention (postponed from July 13-16)
Aug. 24-27: Republican National Convention
November 3 – Election Day
Voter Registration at Running Springs Farmers Market
Fellow democrats and other citizens interested in replacing the current D.C. administration, stop by our voter registration table in Running Springs on June 27, July 11, or July 25 from 9:30 to 11:00 am.  Learn how to verify your voter registration and/or update it, help write postcards, or just chat with us!
4th of July Fireworks Are Back On!!!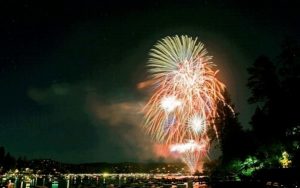 An alternative has been worked out with the County which will allow the ALA Fireworks Spectacular to be held on Saturday, July 4 th at 9:00pm.
The fireworks will still be launched over Lake Arrowhead, but the location will be moved to the East end of the lake between the Outlet Tower and Emerald Bay.  The County approved the new location since the primary viewing will be from boats or properties at the East end of the lake where social distancing can be better controlled. The fireworks will not be as readily viewable from Lake Arrowhead Village or Tavern Bay Beach Club area, where social distancing would have been difficult to maintain.
Mountain Transit Emergency Service Update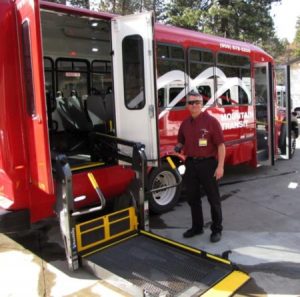 Click here for important updates from Mountain Transit Emergency Service
Contact Us
Mountain Bears Democratic Club
PO Box 3514
Blue Jay, CA 92317
Facebook: https://www.facebook.com/pages/Mountain-Bears-Democratic-Club/1464298517118574?fref=ts
e-mail: MountainBearDems@gmail.com
phone: 909-336-6888 (Club President Mickey Laws)
Ready to make a Difference but don't know where to start?
Help us by offering timely or pertinent information and resources to include here!
Contact Secretary Keith Martin at mountainbeardemsecretary@gmail.com and see how you can help!