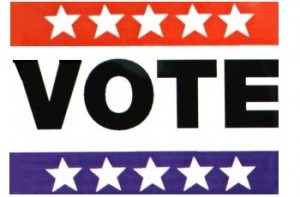 Voter Registration Deadlines
In California, the deadline to register to vote for any election is 15 days before Election Day, so please register early!
Voter Registration Deadlines for Upcoming Elections
Your registration must be postmarked or submitted electronically no later than May 23, 2016 to vote in the Presidential Primary Election on June 7, 2016.
When to Re-Register to Vote
You need to re-register to vote when:
You move to a new permanent residence,
You change your name, or
You change your political party choice.
When / Where do I Vote?
As a California voter, be aware that local elections in some areas are held on dates that do not coincide with statewide election dates. The 15-day close of registration deadline for these local elections varies depending on the actual date of the election. If you need to know a deadline for a local election, contact your county elections office.
You can click on the link below to check for frequently asked questions about voting, register to vote, see Democratic endorsements and locate your polling place!

Frequently asked questions about VOTING
Am I (correctly) Registered to Vote?
To check the status of your voter registration, follow this LINK:
Click on the "Sign In" button at the bottom of the page.
You'll be asked for


• your last name
• the number (only) of your street address
• your birthdate
• a "captcha" set of letters or numbers


You should see your information on the screen and be asked to confirm that this is you.
When you click the "Yes, this is me" button, your registration information will be displayed. If there are any changes that need to be made, re-register according to your preferred method.
Do this quickly, as it takes some time for the information to be included in the County database.
You may also get help over the telephone at (909) 387-8300 or (800) 881-8683.
For questions about the Primary and polling place procedures check Elections and Voting Information