You didn't do this, Congressman!
OPINION
In a meeting this morning I almost bit right through my tongue. (R)epresentative Paul Cook (U.S. Marines Colonel retired, as he likes to point out) had a spokesperson there who read notes off his cell phone on the Work for Warriors program and how proud Congressman Cook was of it.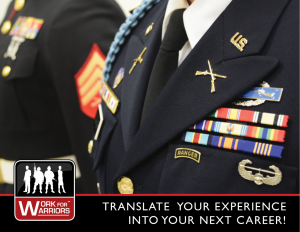 Well, I happen to have some history with Veterans Employment – my best friend from High School (Class of 1969) is a Veteran herself and a very responsible party in the VA Veterans Employment program out of Los Angeles. Her department has been begging for funding from Congress CONTINUALLY almost as long as it has existed.
CONGRESS WOULD NOT HELP THE VA
President Obama got numerous letters from citizens appealing that he provide jobs to returning Veterans in the fast-growing renewable energy field (more than a few of mine among them) and other infrastructure repair projects. He did take action, and yet Congress did not find it "expeditious" to fund the program. In fact, many different programs have been tried since shortly after being elected the first time, but our President has been blocked by Congress every time. Paul Cook has a consistent record of voting against Veteran employment bills.
CONGRESS REFUSED TO FUND THE PRESIDENT'S PLAN TO HELP VETERANS
Secretary Hillary Clinton has urged Congress to provide a realistic program to bring our returning Veterans into the work force, whether or not they are female, injured or challenged with PTSD, and even create training and paid jobs for families that are caring for wounded Veterans. These programs, along with funding for programs for the VA education and job placement efforts originating at the Federal level HAVE ALL BEEN BLOCKED BY CONGRESS.
CONGRESS, WITH PAUL COOK'S VOTES HAS STOPPED EVERY VIABLE PLAN TO DATE
Instead, Paul Cook has re-named part of Highway 18, pushed people toward a STATE FUNDED PLAN to get jobs for Veterans (now that it is popular) and runs a veritable awards show of certificates and medals for local Veterans that give him air time and newspaper coverage. But his voting record is far from supportive of funding ANY benefit or even giving Veterans a decent paycheck or access to benefits.
PAUL COOK IS THE WORST FAIR WEATHER FRIEND OF VETERANS
Work for Warriors
is open to all currently serving National Guard and Department of Defense Reserve personnel, Post 9/11 Veterans, as well as Spouses and Gold Star Families.
Congressman Mike Honda
is responsible for putting Federal money where it was needed. It was two Democratic Assembly members (both female, incidentally) that began the drive to fund this program on the State level (
Toni Atkins
and
Jacqui Irwin
) should receive the credit, not the obstructionist glad hander from our district, riding on their innovative work.
It disgusts me to see our Veterans abused and used for personal gain in this manner.
Opinion by Glen Thompson