Women's March images from all over . . . just keep scrolling . . . there are quite a few!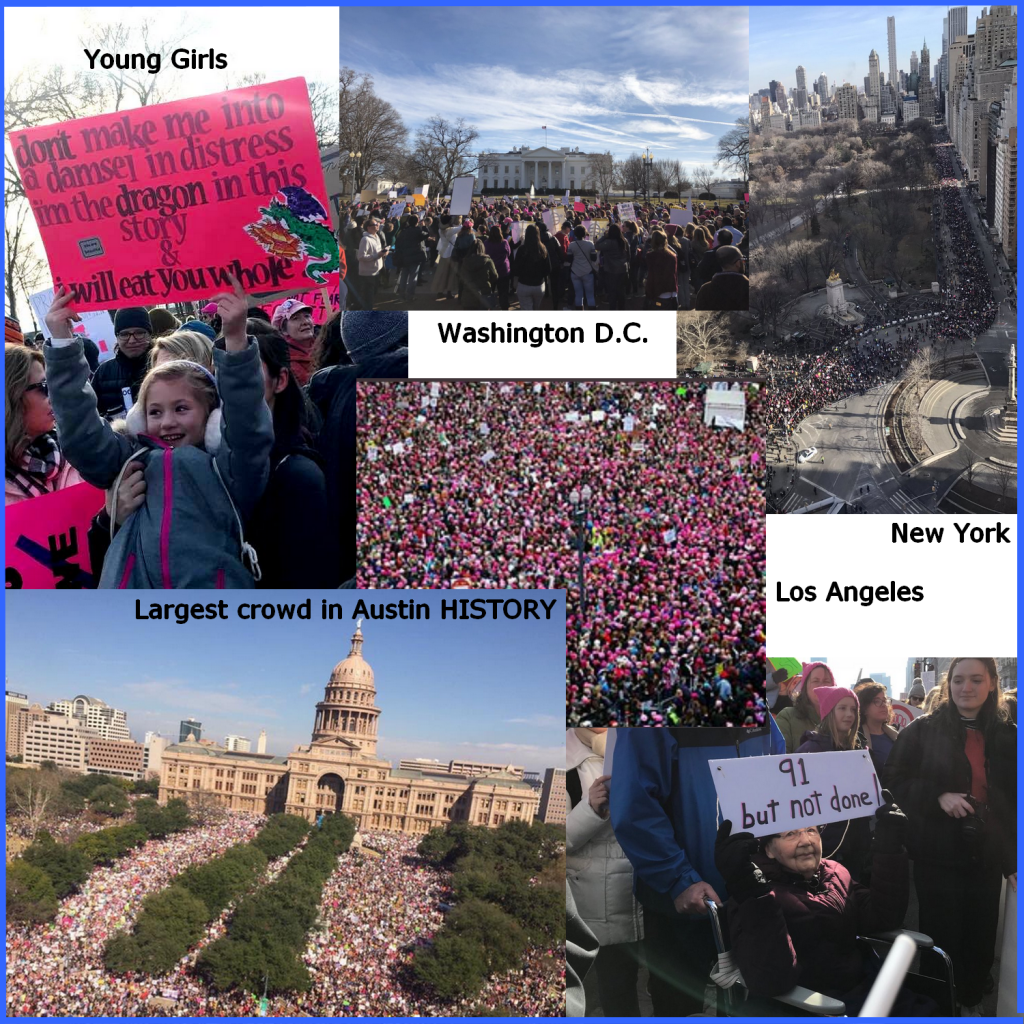 Line of March security people composed of women, POCs and immigrants in front of police, protecting counter protesters. The Resistance is LOVE. MLK would approve.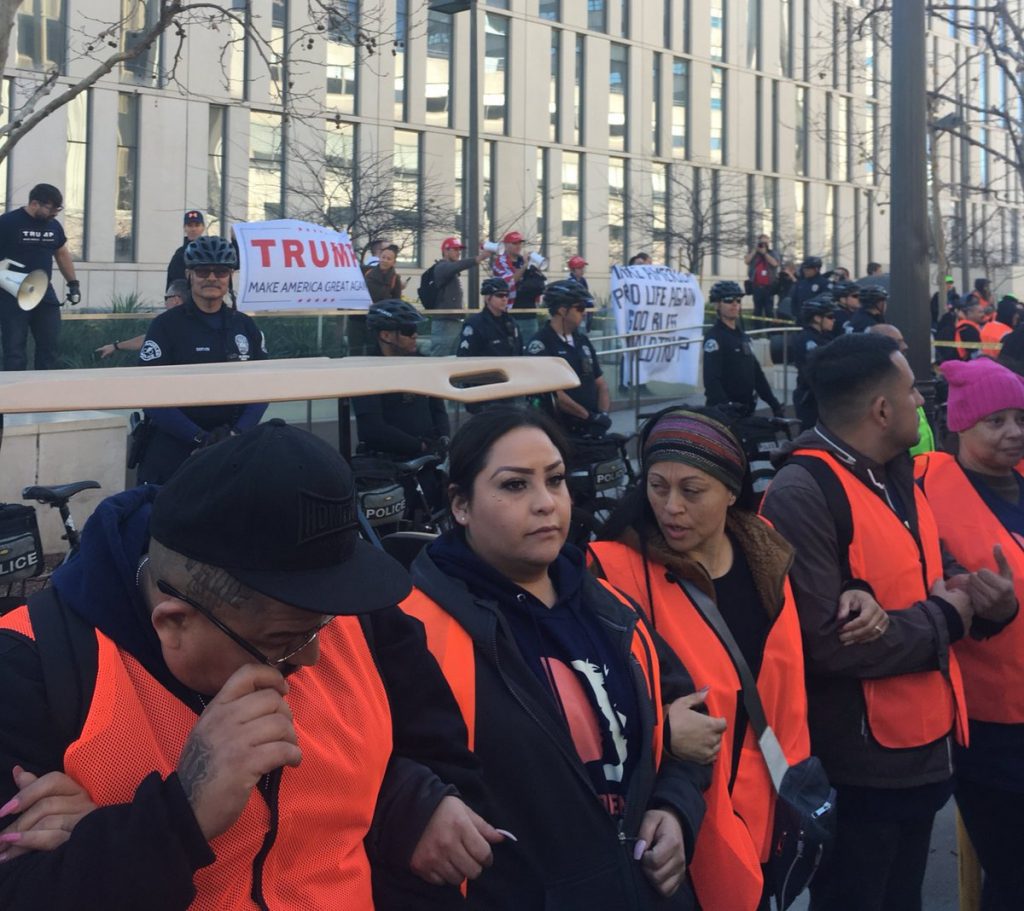 It's great that there are already "classic" signs . . .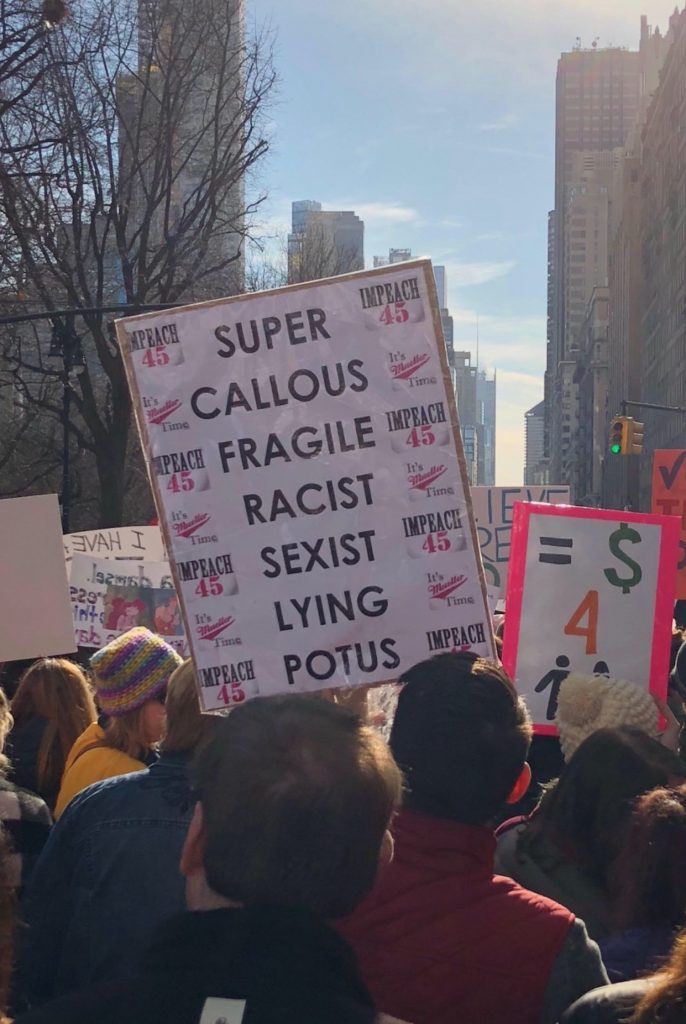 Riverside was hoppin', thanks to so many organizers, promoters and activists who Marched –
The crowd in Los Angeles . . . .
Austin marked the largest gathering of people in the HISTORY OF TEXAS with its March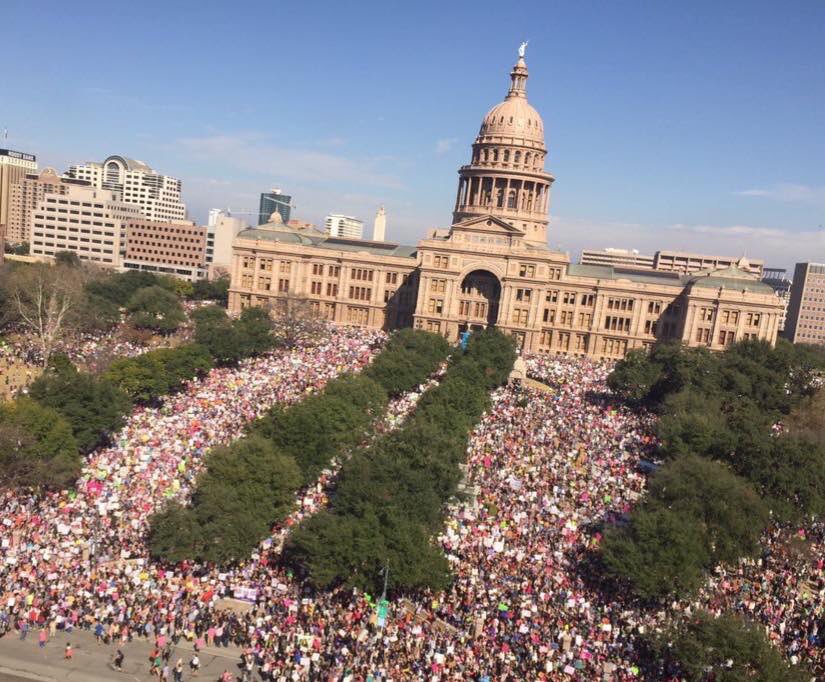 Women were unapologetically reminding the occupant of our White House who he answers to . . .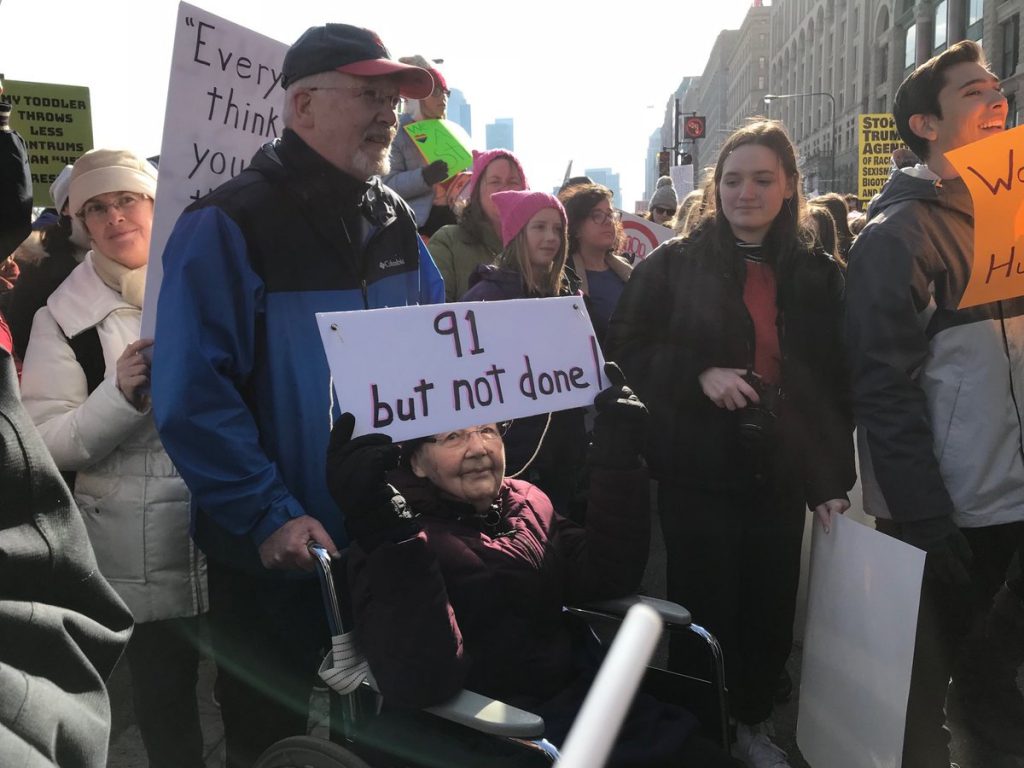 Our next generation of leaders made sure THEY were heard, as well!
#45 wanted to make it about him, and this Marcher kindly obliged –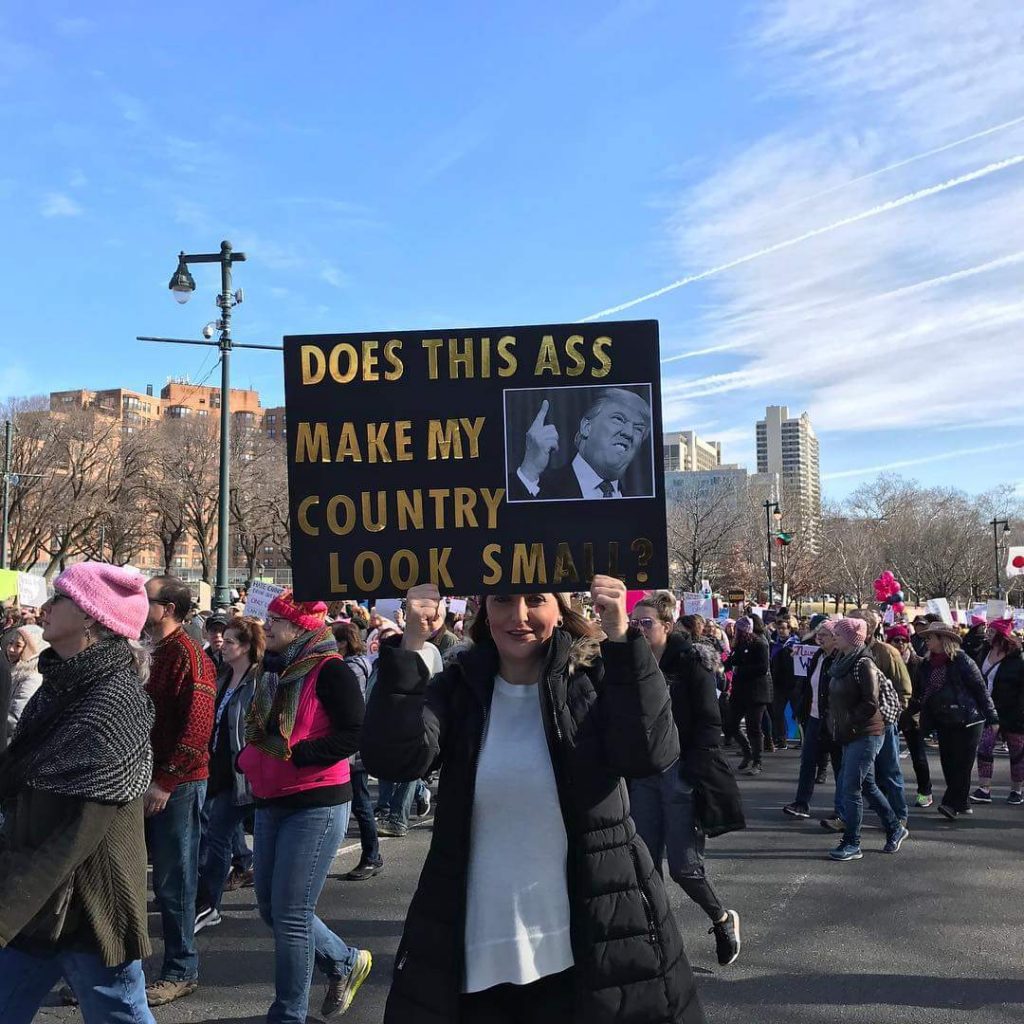 Elected Republicans were hoping the protests would dry up and fade away. Happy to NOT oblige ! ! !
New York City – where people sick of #45 surrounded Central Park to remind him of their feelings.